A custom Dungeon Builder mod by the OdinPlus Team. Special Thanks to Azumatt for Piece Manager and Blaxxun for ItemManager, Location Manager and the spawner code for the NeckSpawner. DOWNLOAD BOTTLEDNECKS FOR EVEN MORE NECK SPAWNERS IN YOUR WAND!
PIECES ARE NOW SET TO REQUIRE YOU USE DEBUGMODE/NO COST, THIS IS TO PREVENT YOUR PLAYERS FROM USING THE WAND IF THEY GET IT.
There are a few known issues with some "craft from container" mods or mods that merge build tables. It may require you log out and back in if noticing issues from mod conflicts when building due to piece removeal. Once complete the user's shouldn't experience issues playing the dungeon and this issue is related only to building.
DOWNLOAD BOTTLEDNECK TO ADD EVEN MORE NECKSPAWNER MUSHROOMS TO YOUR WAND!!!
DOWNLOAD ODINSTRAPS TO ADD EVEN MORE EXCITEMENT!
About:
OdinsHollow is a Dungeon Builder for Server Admins/Owners or Dev Command use, this mod requires the use of the OdinsHollowWand, a tool used for building the dungeon pieces. There is a custom Workbench Mushroom that can be placed and removed after building your dungeon. This prevents removal of pieces after you're finished building unless using Admin/Dev Commands that will override it. The Start Location for OdinsHollow will spawn near Meadows during Wold Creation, this will be a Unique Spawn and will only spawn One, the first one located or discovered. You will want to build from this for the Map Icon. You can use mods like "World Edit" by JereKusela to spawn a "Location" after a world has been built if you need to. Works with CustomSpawners mod!
The "Extra" Start Cave Piece can be built anywhere on the map, this will allow you to place the start of a dungeon anywhere you like but doesn't set the location icon on the map.
Features:
Crafting requirements set to dungeon pieces, less worries if one of your players gets your wand! Enable Debugmode/Nocost to build.
Config options for Shroom Spawners added!
4 Large Rooms ready for you to design your dungeon in!
You may need to add extra floors or walls from the Valheim Build Pieces if you find any placement issues with ground colliders or holes
3 Hallway pieces that are just bone chilling!
4 End pieces to block off the end of tunnels.
Massive Dungeon Environment Zone!
Use this for anything you like! Not just OdinsHollow but even your own personal dungeons you make!
Custom Spawner Shrooms for creatures with config options to place around the dungeon!
Pieces are locked behind a custom build hammer - the OdinsHollowWand -
crafting of the wand is set to the CheatSword to prevent crafting of it for non-admins
Support for ODINSTRAPS AND BOTTLEDNECKS!!! DOWNLOAD THESE MODS TO ADD MORE THINGS TO THE ODINSHOLLOWWAND!!!
Youtube Video - Music by GraveBear
Install Notes:
Mod is required on both server and client for config sync to work with crafting requirements.
Manual Install:
Please download the latest copy of Bepinex per author's instructions.
Place the Mods Folder inside of the "Bepinex\plugins" folder.
For Questions or Comments find Gravebear in the Odin Plus Team on Discord:
Updates:
#Version 1.0.0 - Release the Kraken!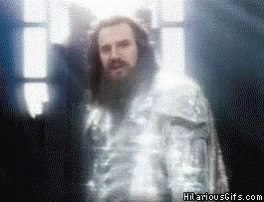 #Version 1.0.1 - Fixed respawn on OH_Spawner_Shroom of necks, they should now spawn closer to the shroom and trigger in close proximity of a player. Updated BottledNecks with more spawners.
#Version 1.0.2 - Added more custom spawners to be placed around the dungeon, config sync and edit of spawning!
#Version 1.0.3 - Added pieces to correct wall and floor colliders if you find holes in your dungeon. Added a few placeable Deco Items for the dungeon Rocks, pillars, torch.
#Version 1.0.4 - Tried to fix issue with Placeable Hollow Sorry about it's new height going forward this wont change, Added floor Torch. Set crafting requirements to the dungeon pieces - use debugmode and nocost to build, this prevents your players from building if they get your wand!
#Version 1.0.5 - Added short hall piece, added wall end piece